Mid Atlantic Consulting, Inc. and The Lauterettes are proud to present the Award Winning 2013 Holiday Village.
Event is Indoors and open no matter what the weather.
Over 350 square feet of animation, sound, and lights. Features a holiday town with:
World Famous Lego Apple Store
town square fountain
miniature houses
ski village with a working gondola
skiers and animated ski school
working carnival with over 50 rides and attractions
working train
football field
Shopping Plaza (including Home Depot, WalMart, Harley Davidson, Starbucks, Wegmans, and Chick-Fil-A)

airport
As Heard On
Featuring the World Famous Lego Apple Store from Jon Lazar.
The village is twenty years in the making and is put up each year in mid November and taken down in mid January. It takes two weeks to put up and less then a day to take down. It runs on over 100 power adapters, over 5000 light bulbs, and 3 circuits in the house.
Neighbors, clients, Washington Redskin football players, and kids and adults from the Washington, DC area have come to see the village in past years. It is a chance to get away from the holiday traffic and stress and relax for a few minutes.
Now YOU must see it to believe it.
**Important Note** The Open House is indoors and will go on rain/snow/shine. Weather for the 2013 event is forecasted to be snow and or ice. Our roads are well plowed and we have never had any issues getting in or out during storms. Any concerns please call 1-877-757-MACS and hit zero.
Video by Neal Augenstein, WTOP
See the Christmas Village Display
As featured in Leesburg Today: "It was six years ago that Jeff and Cassie Lauterette moved into a new, and larger, house in the Heather Knolls subdivision north of Hamilton. The next year they took advantage of the larger space..." Read the rest...
Open House- Everyone Welcome
When: December 14, 2013. 6pm-9pm
Where: Ten minutes from the Leesburg, Virginia Outlet Mall
16806 Heather Knolls Place Hamilton, VA 20158
Toll Free Info. 1 (877) 757-MACS (hit zero on recording)
Be sure to join us for this free event for the entire family!
Can't make the event?
You can drop off toys anytime at Chick-Fil-A and Starbucks of Leesburg. If you bring a toy to Chick-Fil-A of Leesburg you get a coupon for a free chicken sandwich until 12/22/2013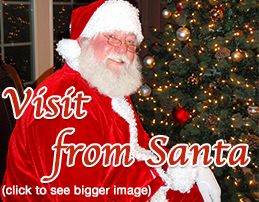 Refreshments, fun and a visit from Santa!!!
        (Provided by our Sponsors)
Please bring a new, unwrapped toy for Toys for Tots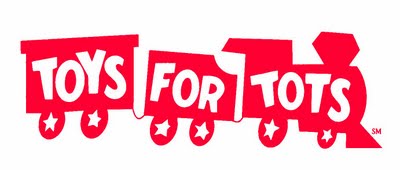 Special thanks to our sponsoring partners: