Welcome!
Welcome to Mid Atlantic Consulting - Mac Support in DC | MD | VA
We can help protect your valuable data.
Click here for Offsite Backup Storage.

Mid Atlantic Consulting Inc. is an authorized service and warranty center for Apple Macintosh computers and HP printers. We also do non-warranty service for all brands of computers and printers including HP, IBM, Dell, Gateway and many others. Serving DC, Maryland, Virginia and now the West Virginia area.
More Specifically: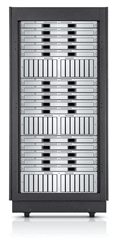 Apple Macintosh, PC and printer service, repair & consulting
Apple Macintosh warranty center
Apple Macintosh/PC computer equipment and supply sales
Network Security
Backup Hosting
Podcasting
Video Consulting
Apple xServe and xSan installs
Active Directory Integration
Filemaker database development
Email support
Phone support
Website design & hosting
Data and phone cabling
T1, DSL and dial-up internet connections
Haven't tried Mid Atlantic Consulting yet?
Call us at (703) 644-5565 or Click here to schedule your FREE 1 hour consultation*.
*Free consultation applies to Business Accounts Only. This is a strategic/planning meeting - No work will be performed. Personal computer consultations are billed at our normal hourly rates.